Its been quite a bad time for TryImg for last few months. Finally we are back with a new website and ready to serve our clients again. Our servers were reported for hosting some illegal images due to which we had to take down the complete website and started filtering the complete image files manual. TryIMG was hosting over 120GB of images and was consuming over 40TB of bandwidth every month. In our previous system that we had, there was no track of images uploaded by our visitors and the image filenames were randomly generated so it was difficult for us to track down the illegal images. We had to go through each and every file one by one and deleted the insane files.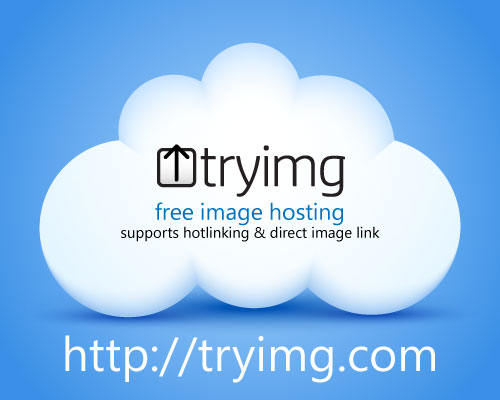 TryIMG.com is back, serving over 120GB images, consuming over 40TB bandwidth every month.
We are glad that Chevereto came up with a new enhanced script which we could use on our new website.
The new features of TryIMG website:
Now keep the track of your uploaded images.
Create Galleries & Albums to share.
Multiple images upload.
Short URLs of your uploaded images.
26 languages supported.
Privacy settings of your albums.
Login via Facebook, Google+, Twitter or VK.
and a lot more coming soon.
Delete the images with timer (Auto deletion: up to 2 days).
NSFW galleries, albums and images hosted separately.
We are excited and glad that around 80% of the previous data has been restored and we are eager to restore the remaining 20%.
Spread the word around about the new TryIMG.com and be the part of the best free image hosting website. As always we guarantee a 100% free image hosting with direct links and hotlinking enabled. We are serving you since year 2007 and will continue to serve you for life.
If there are any images you would like to take down, do contact us and we will look into the illegal images seriously!